Amy Winters M.Ed.
Registered Psychologist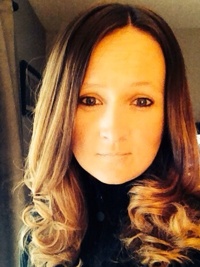 Contact
Email: awinters@ideascalgary.ca
Phone: +1 (403) 271 9020 ext. 1125
About Amy
Amy has a special interest in processes of self-regulation, and supporting individuals and families to understand and address behavioural challenges. She offers comprehensive assessment and diagnostic services for school aged children, adolescents and adults, in the areas of Learning and Intelligence, AD/HD, Disruptive Behaviour, Anxiety, Depression and Adjustment Disorders. Intervention services are focused in supporting individuals and families to navigate next steps after receiving a diagnosis. Individual and parent strategy sessions are offered in the area of attention, executive function, self-regulation and supporting unique learning needs.
Amy received her Master of Education in School and Applied Child Psychology from the University of Calgary in 2011. She has been fortunate to work and train in a variety of diverse private and community based settings with a focus in assessment, consultation and intervention services. Amy's work with IDEAS focuses on comprehensive assessments to facilitate increased understanding of individual's unique emotional, behavioural, cognitive and academic strengths and areas in need of support. Amy's strength based approach to assessment and intervention supports individuals and their families to understand and overcome challenges, while inspiring personal growth and understanding.