Karen Morrison B.A., B.Ed.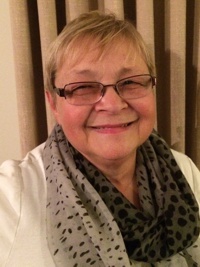 Contact
Email: kmorrison@ideascalgary.ca
Phone: +1 (403) 271 9020 ext. 1128
About Karen
Born and raised in Northern Manitoba, Karen acquired her Bachelor of Arts and Bachelor of Education degrees at the University of Calgary. She has 29 years of teaching experience with the Calgary Board of Education, working as a classroom teacher and a Learning Leader in the elementary grades. During her teaching career, she strongly believed in using a developmentally appropriate approach to teaching students, addressing their individual needs and helping them develop the confidence to feel successful. As a retired teacher, a mother and a grandmother, she continues to have a passion for working with children, particularly in the area of mathematics. She feels that children should not just rely on memorized procedures, but they should be helped to develop "number sense", so that they can reason, make sense and construct efficient, flexible strategies that are based on numerical relationships.