Lynda McKendry R.SLP
Registered Speech-Language Pathologist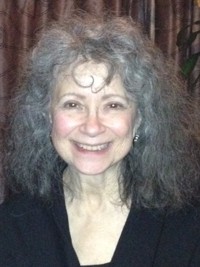 Contact
Email: lmckendry@ideascalgary.ca
Phone: +1 (403) 271 9020 ext. 1135
About Lynda
Lynda graduated from Minot State College with a Masters of Science degree in speech pathology and audiology. Upon graduating in February, 1977, she accepted a position at the Alberta Children's Hospital, where she worked until retirement in July, 2015.
Initial experience included the treatment of preschool children, and focused on the assessment and treatment of articulation, language and developmental disorders. Areas of specialty evolved to include the treatment of babies and children, zero to three years, with multiple therapy needs requiring a team approach. Although early language/communication and feeding continued to be areas of particular interest, Lynda also worked with the diagnostic team at the Child Development Centre to provide assessment information to assist the team with the diagnosis of children suspected of having autism.
Lynda believes parent participation is vital in helping a child move closer to achieving his/her potential. She supports the family-centred model of care, and stresses the collaboration of parent and therapist working together in choosing developmentally appropriate goals. Individual treatment sessions allow for time to coach and educate parents. While parents and therapist stand to learn a great deal from each other, it is believed that the carryover of mutually agreed-upon treatment strategies extends beyond the one-hour treatment session.
Lynda and her husband have a blended family of four, including four grandchildren and one on the way. Not quite ready for full-on retirement, she is looking forward to expanding other areas of practice.