Dr. Megan Hancock Ph.D.
(Presently on Maternity Leave)
Registered Psychologist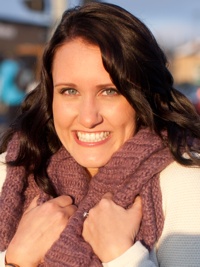 Contact
Email: mhancock@ideascalgary.ca
For ASD inquiries call +1 403 271 9020 and leave a message in the general mailbox.
About Megan
Megan received her Master of Science and Doctorate degrees in Clinical Psychology from the University of Western Ontario. She has worked and trained in a variety of settings and has completed comprehensive assessments and interventions with youth presenting with a wide range of difficulties (e.g., autism spectrum disorders, learning and attention difficulties, depression, anxiety etc.). Megan's work on the IDEAS team focuses on assessing for Autism Spectrum disorders with children and adolescents (ages 5 to 18 years). Megan provides comprehensive assessments to families who have questions about their child's development and autism spectrum disorders more specifically. Megan thoroughly enjoys the challenges and rewards that each new assessment brings and strives to provide families with information about their child's development that will help the child live up to their potential.