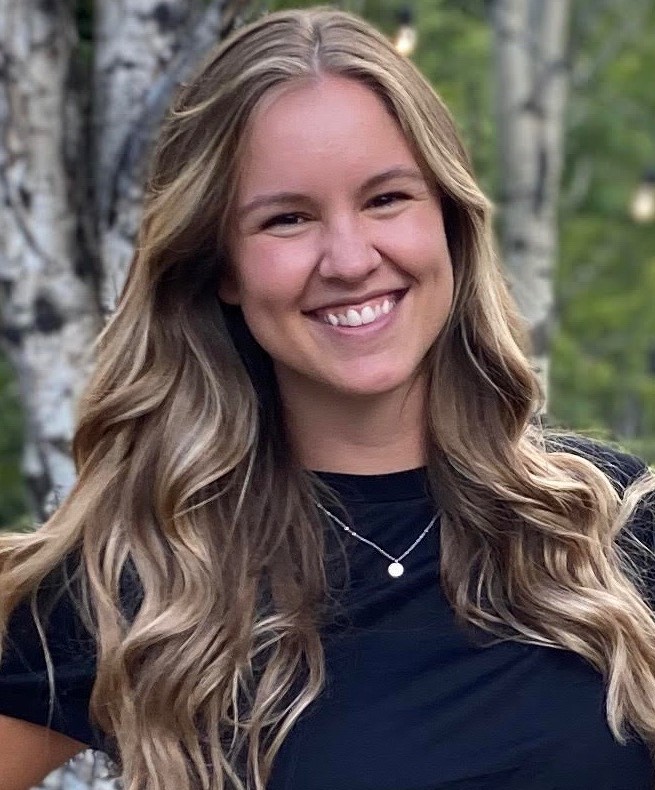 Chelsea
Clovis, M.Sc.O.T.(C)
Registered Occupational Therapist
Chelsea is currently on maternity leave.
Email: cclovis@ideascalgary.ca
Phone: +1 (403) 271 9020 ext. 1123
Chelsea completed her Masters in Occupational Therapy at the University of Alberta in 2018. Prior to that, she completed a Masters degree in neuroscience at the University of Victoria as well as a Bachelor's degree in science with a focus in behavioural neuroscience. Chelsea is a registered Occupational Therapist with ACOT. Before coming to IDEAS, Chelsea worked as an occupational therapist in an acute care setting.
During her time in Victoria, Chelsea's thesis work focused on stroke rehabilitation. She studied how rhythmic movement activates networks in the spinal cord which can be used to improve strength and coordination deficits in people who have experienced a stroke. She has published several papers relating to her research in Victoria and presented her work at several international conferences. This work provided her with a deeper understanding of how purposeful movement and sensory input can change the way the body functions. During her occupational therapy studies, Chelsea had the opportunity to apply this knowledge to the pediatric population. She gained experience working with children through placements in the classroom and the community. She is passionate about supporting children to better engage in their daily occupations, whether that be school, play, or family life.
When Chelsea is not working, she enjoys spending time with her family outdoors. She also enjoys painting and sketching and is an avid reader.