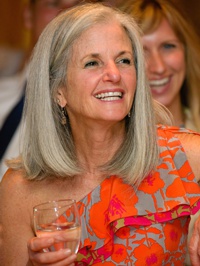 Karen is one of the founders and the director of IDEAS Incorporated, a company that provides a collaborative, supportive environment in which private practitioners in the areas of Psychology, Occupational Therapy, Speech and Language Pathology and tutoring can meet their clients' needs.
Karen graduated from the University of Western Ontario with a Bachelors of Science in Occupational Therapy and has practiced in Calgary since 1979.  Karen's experience includes sole Occupational Therapist at Hull Child and Family Services and as a team teacher in the Work Study and Independent Living Program which she and her colleagues developed. She has worked as an itinerant therapist for the Calgary Board of Education, a consultant for REACH services and mostly recently since 1992 as a private practitioner with IDEAS Inc.
In her practice, Karen specializes in children and young adults with coordination difficulties (DCD), sensory processing (SPD) / regulation issues (including ADHD) and learning and living challenges. A client centered approach bringing together the mind, body and spirit ensures that the needs of the child and family are the focus of treatment. Karen brings to her clients a positive energy, innovation and a solid knowledge based on professional development and years of experience.
Karen has developed numerous group programs, presented workshops to schools, parent groups and therapists and is the creator of the Krazy Box.
Personal
Karen enjoys running, dance, yoga, skiing, golf and traveling during her leisure time.  She lives in Calgary with her husband keeping close ties with their two boys and their families.